in Control of Your Vehicle Again with Our Expert Suspension Repair
After an accident, your suspension could be damaged, which can affect your ability to keep your vehicle in control while driving. After all, your suspension supports the weight of your entire vehicle. At Performance Auto Body, we inspect and repair car suspensions after an accident to ensure your vehicle is safe to drive once again.
Our technicians focus on providing the best suspension repairs in Gonzales and Plaquemine, LA. Any damage to your car's suspension can make the handling of your car more difficult and even dangerous. That is why during the initial inspection, we carefully look for every damaged component to ensure that you receive the most accurate estimate in town. From there, we fix or replace your damaged suspension to make your car run like new again.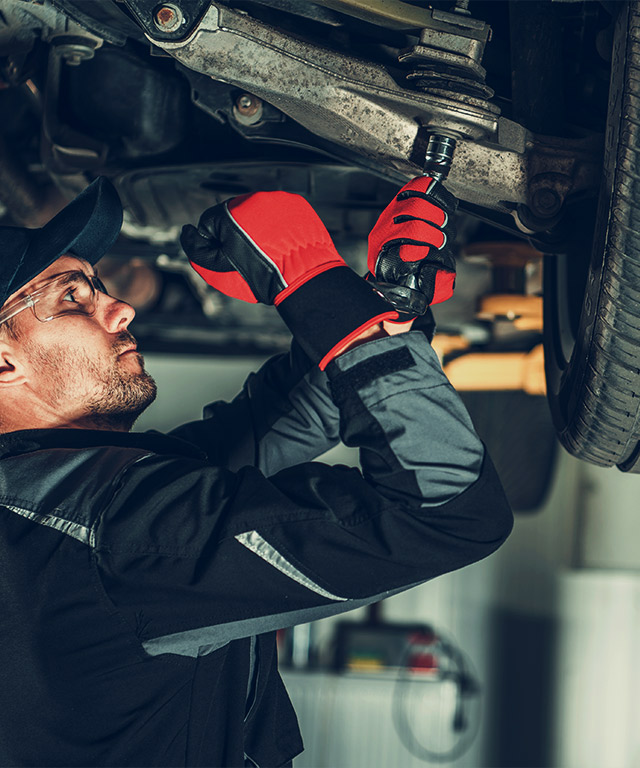 Signs Your Vehicle Could Need a
Suspension Repair
Sometimes a car's suspension become noticeably damaged from the impact of the accident while others may not notice until later. If you experience these symptoms with your car after an accident—especially one causing front vehicle damage—schedule an appointment with the nearest Performance Auto Body shop right away.
Your safety is our number one priority. Before your car is ready to go, we test your steering and overall stability to make sure your car is safe and comfortable to use on the road. We are confident that we will have your car's suspension system back to pre-accident condition in no time.
Schedule an Appointment at a Performance Auto Body Near You!